Ambitious Court Improvements for 2021
January 27, 2021
This lockdown is no good for tennis, but the directors of Queens Park Tennis Club want you to know that the important task of improving the infrastructure of our club continues apace.
Works on Courts 3 & 4 start next week

Clubhouse repairs
Court lighting: update
Plans for lower courts

The QPTC directors have approved the resurfacing and repainting of courts 3 & 4 to take place Spring 2021. This project involves fixing the drainage below the surface, and any potential subsidence, including the now familiar dip on court 4. This will be fixed by leveling the playing surface, adding a new concrete layer, and then placing the macadam playing surface on top, in the manner of courts 1 & 2.
Once laid, the new macadam surface will require several weeks to bed in. Players can use courts 3 & 4 during that time, with temporary white lines painted on the black surface. The courts will then be painted in due course.
The good news is that we're bringing this entire project forward, starting crucial work next week to minimise the amount of disruption for members once the courts re-open. Our friends at Sovereign Sports will get to work Wednesday 3rd February, and their job will include the installation of ducting for the court lighting.
On that subject, QPTC has received final authorisation to proceed with the installation of the floodlights. The deposit has been paid, and key parts have been ordered from suppliers in Wales and Spain. This is likely to take several months – we'll keep you updated.

And there's more. A new gate (below) has been installed at the middle passage that connects courts 1 & 2 and courts 3 & 4. We have also ordered repairs of the wobbly paving stones on the patio of the clubhouse.
Also in the pipeline are plans to redesign the current store room to incorporate toilet facilities accessible from outside, so allowing to members to use the loo without entering the clubhouse. And, down the hill, plans are afoot to install pin code access gates to the lower courts (5 & 6).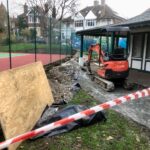 QPTC is a not-for-profit Community Interest Company. It has been able to fund these works, including the £30,000+ investment on courts 3 & 4, thanks to carefully preserved income from membership, pay & play visitors, our busy coaching programmes, venue hire and group bookings (Brighton College). QPTC is a registered member of the Lawn Tennis Association, and we would like to thank the LTA for supplying and funding the electronic access gates on courts 1, 2, 3 & 4.
The QPTC directors would also like to thank coach Mel Bowden (below) for his hard work and expertise in pushing these projects forward.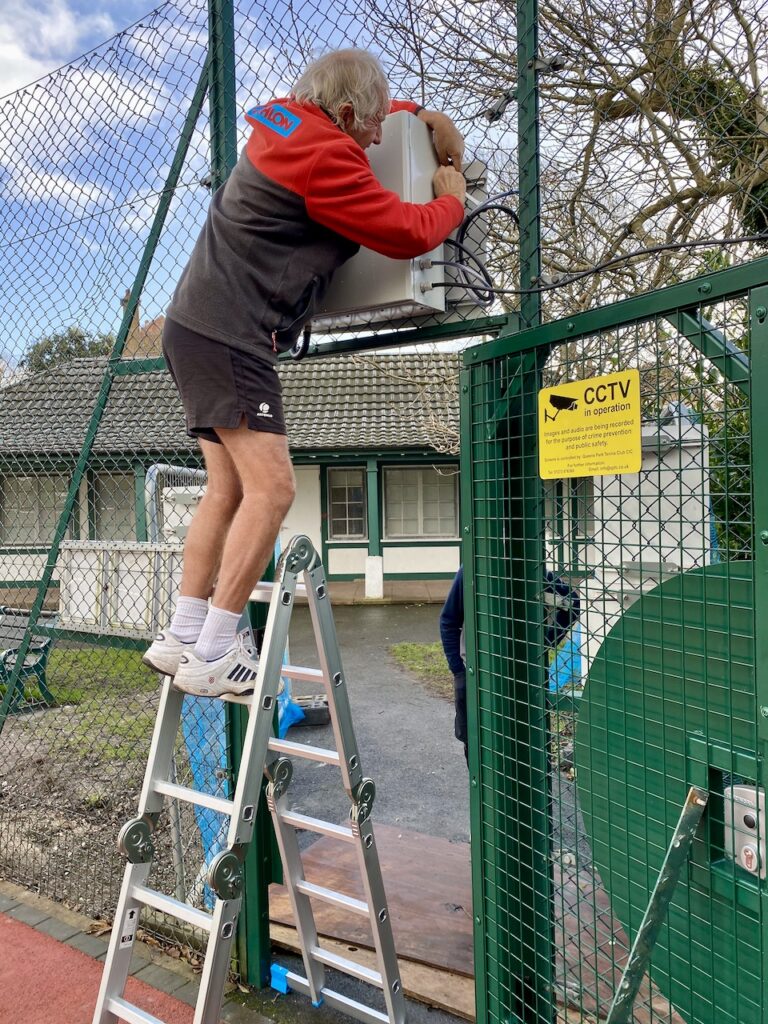 Tags:
Brighton tennis
,
LTA
,
QPTC
,
Queens Park
,
Queens Park Tennis
,
tennis
,
tennis club
,
tennis courts