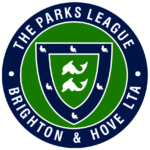 Parks League
Queens Park Tennis Club competes in the Parks League from April to August every summer. QPTC enters five teams: Queens, Queens A, Queens B, Queens C & Queens D. Each team consists of eight players: four men and four women, split into two mixed pairs, one men's pair and one ladies pair. Each team competes in a league of ten, with four divisions. The Parks League is restricted to public parks clubs in Brighton & Hove, with 11 clubs, 40 teams and 650+ registered players. Queens won the Division 1 title in 2018. Contact the club secretary to find out more. New players welcome!
Click here for more information about the Parks League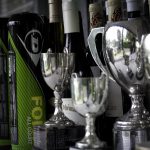 Club Competitions
Queens Park Tennis Club organises its own club competitions year round. Check your emails for the latest news. The main event is the annual QPTC club competition – singles, doubles, mixed doubles – which starts in April and concludes with our Final Day at the end of August/beginning of September. Finals Day is the social highlight of the year, and all QPTC members are urged to attend. Less experienced players should note that the club doubles competition is 'handicapped', so your partner is selected for you. You do not chose your partner! The seeding committee selects the pairings, putting a strong player with a weaker player, and a weaker player with a stronger player . This method is designed to encourage participation among less experienced players, and to produce a more balanced competition giving every single pair a chance of victory. So give it a go!